How to be Righteous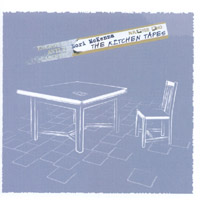 I have 17 things I have been meaning to blog the last few weeks (Halloween pictures of River, pictures of Zoe and Makaylah, other cute kid pictures, something about
Wordstock
, my favorite passages from
"When We Get There"
, something about how great
Antje Duvekot
was last night at Mississippi Studios, etc etc). But tonight I was talking to
Prema
about how great
Lori McKenna
is, and then I rediscovered this song I have loved for years. So here it is and now I'm going to bed. More soon. I hope.

How to be Righteous
Lori McKenna

Don't judge me
I will judge myself
I will lie in my bed at night
Wide awake or asleep
I will feel pain
when I know I have given it
Everything I put out to the world
I know comes back to me

Oh when angels hear the devil's call
and my vision's unclear
got no sense at all
I'm just hoping I will obey my conscience
I want to learn
How to be righteous

Well I saw it on a TV show
I bought the book you know
Made a change when
I thought the preacher was talking to me
But it's not easy, no
To get over and let it go
All these feelings that are burning and building up inside of me

And when angels hear the devil's call
and my vision's unclear
got no sense at all
I'm just hoping I will obey my conscience
I want to learn
How to be righteous

Well I look at all I have
and I'll claim it
won't let anybody else
ever tell me who I should be
I'll look in the mirror and
gaze in my children's eyes
and I will not give a damn what anybody else thinks of me

And when questions come, I will answer right
be true to myself, maybe put up a fight
Will not heed to greed
I'll obey my conscience
I want to learn
I need to learn
How to be righteous

So when angels hear the devil's call
and my vision's unclear
got no sense at all
I'm just hoping I'll obey my conscience
I want to learn
I need to learn
How to be righteous